Jet Skis
Tampa Bay fun Times Jet Ski Rentals for you and the Family
Most Jet Ski rental companies restrict where you are able to ride and put a limit on the amount of fun you are able to have. Sunshine Jet Ski rentals allows you to ride wherever you would like within your rental time. In addition to being able to ride where you would like we also deliver to most St. Petersburg area boat launches. All of our jet skis are Yahama VX 110 three seaters. They are clean newer model skis and gas is included in the rental price.
We launch from Maximo Marina (Pinellas Point Dr S & Sunshine Skyway Ln S, St. Petersburg, FL 33711) or one of the many other ramps in the St. Pete area. Imagine a beautiful bright sun soaked fun filled day. Once you're out of the no wake zone you are in the open water to cruise and enjoy the scenery or speed on top of the water with the wind hitting against your face.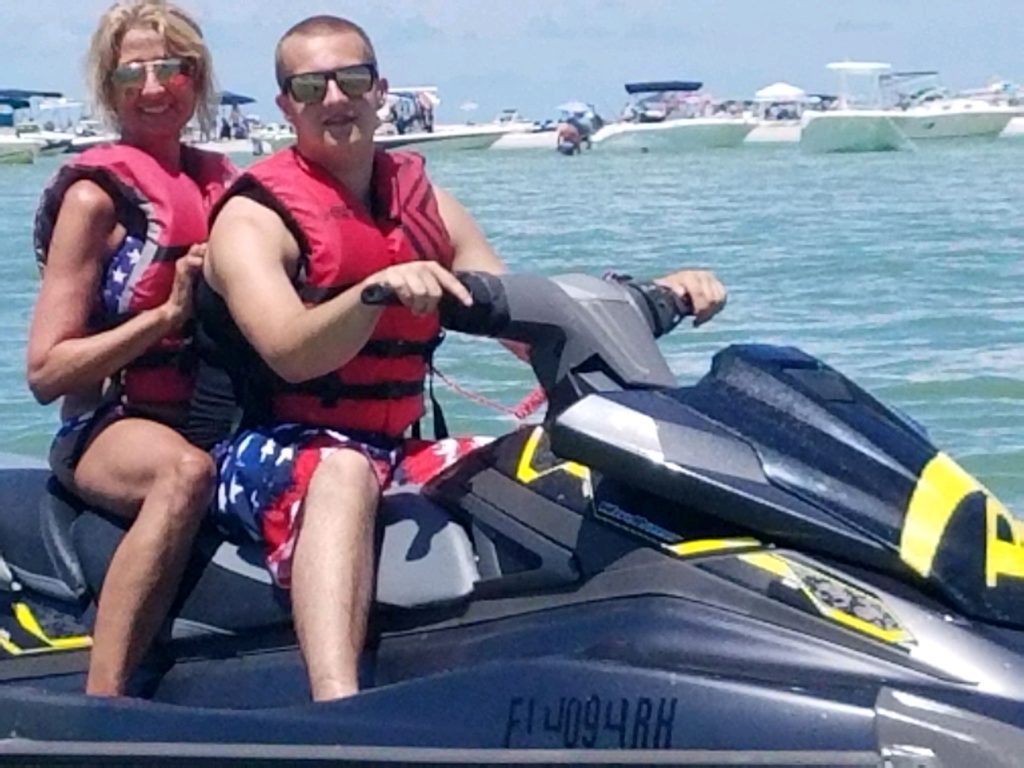 You're able to get one, two, three hours or an all-day rental to maximize your day! In addition to self-rentals we also offer guided tours. One of our expert guides will take you around some of the hot spots of the St. Pete area. You're taken to some of the most beautiful beaches in the area. Dolphins and other marine life are often seen while out on the jet skis. Another great benefit of being able to openly ride is you're able to dock at one of the local restaurants like The Warf or Sea Critters and enjoy delicious food and cold drinks.
Our Jet Skis have anchors to allow you to get off and swim, enjoy the beautiful marine life or take pictures to remember your special day. Our knowledgeable staff will assist you in finding the right launch spot, the correct amount of hours and answer any other questions you may have. Come ride with us on the beautiful open waters of the Gulf of Mexico.
Jet Ski Rental Information
$70 per hour per Jet Ski (Monday and Sunday)
$125 deposit per Jet Ski
No boundaries on your rental
Multiple launch locations
All day rentals available
Must be at least 18 to operate a ski
Anyone born on or after January 1, 1988 must take the Temporary Boaters Registration Test
Please call for bookings and availability